Well i just got this postcard from USA. The illustration is remembering me of Junji Ito's Tomie artwork, but he is not mentioned on the featured artist on Electric Ant Zine anyway, strange....
and here is the backside, it said from rya..actually it's RYAN (
Samehat
). Yep he is the one who send it from USA and it's for free!! yeah!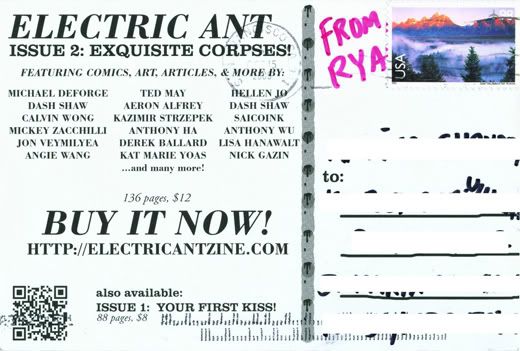 If you interested on buying the magazine just click the picture below.