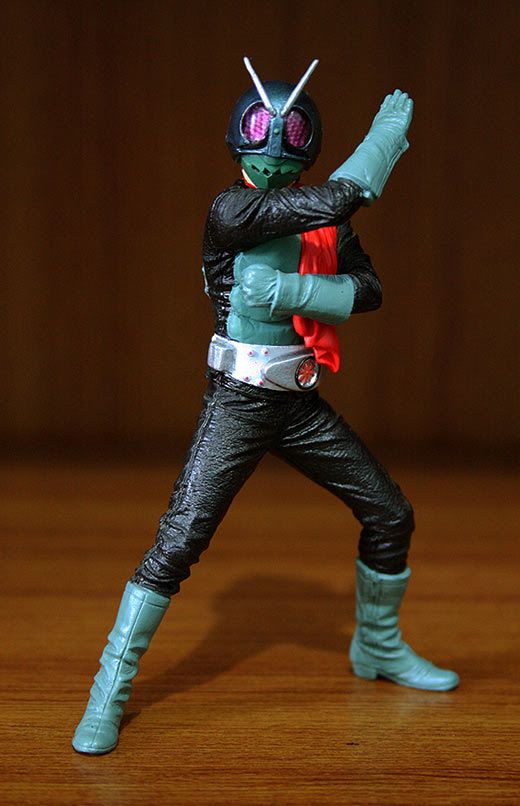 These are Hyper Detail Molding (and some other name) toys of Kamen Rider i collect for about a year, few years ago. It's all non-articulated and comes in part. Most figurines are about 4.5 - 5 inches tall, have very detailed sculpt, and getting more detail and screen accurate each recent release (especially the texturing).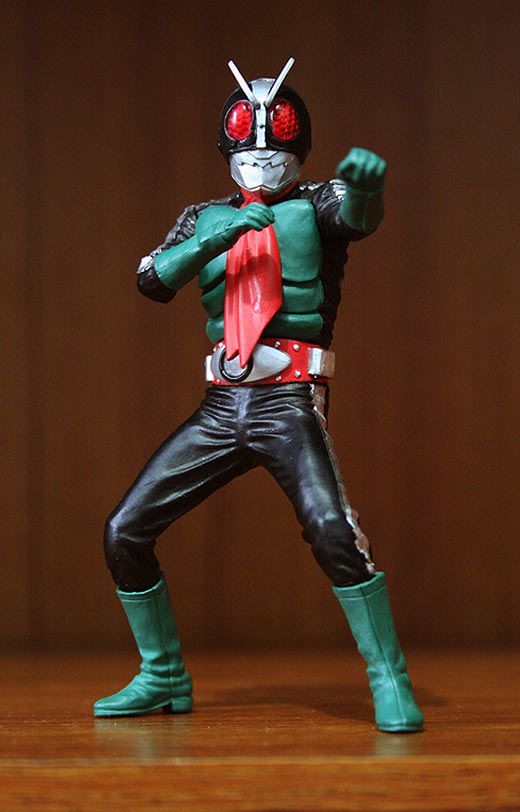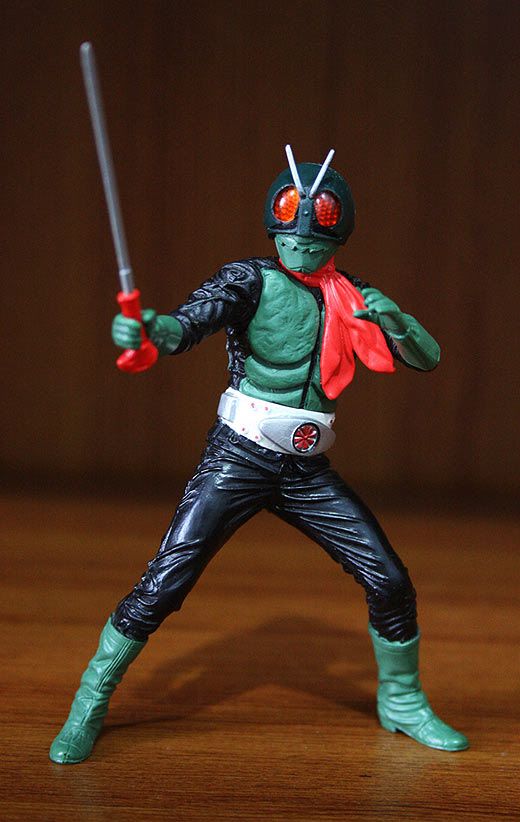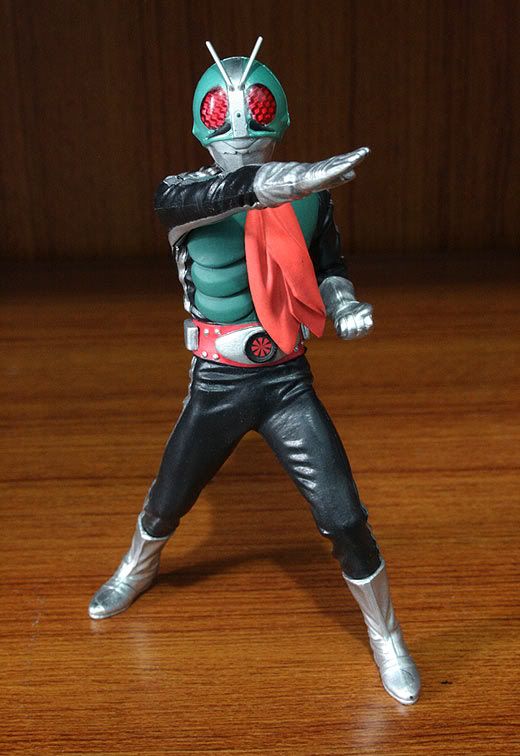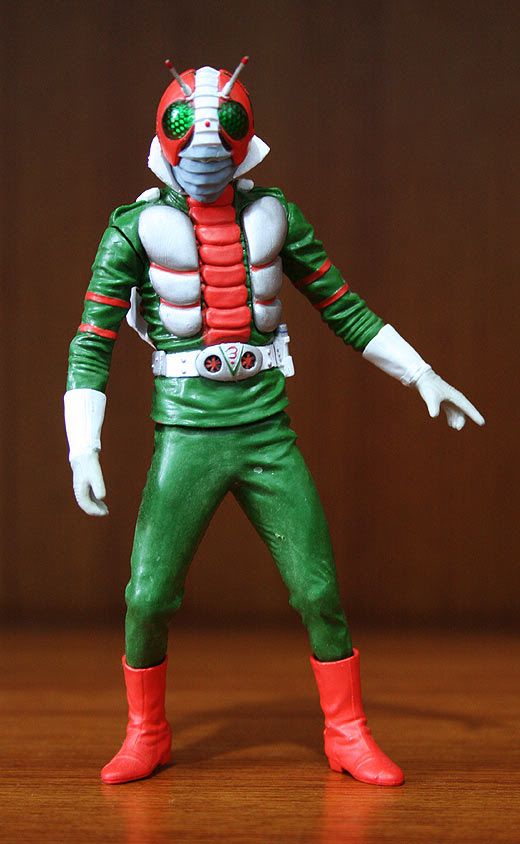 I only collect the showa rider and some heisei, because the design of the rider after Kuuga series is starting to get somewhere i don't like, and i only watch Agito series because it shared the same universe with Kuuga. Since the bad photo quality it have, i also update the photo on
Kamen Rider The First post.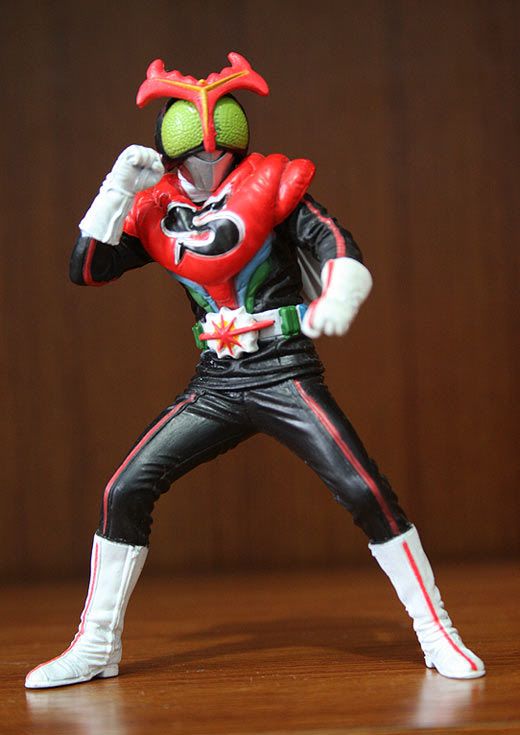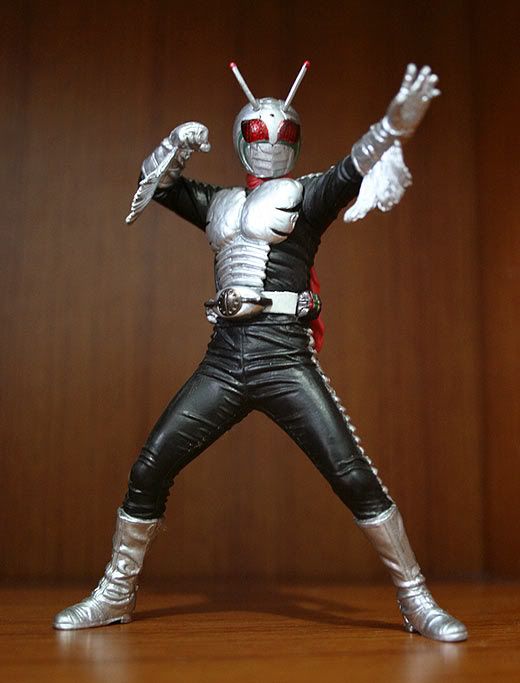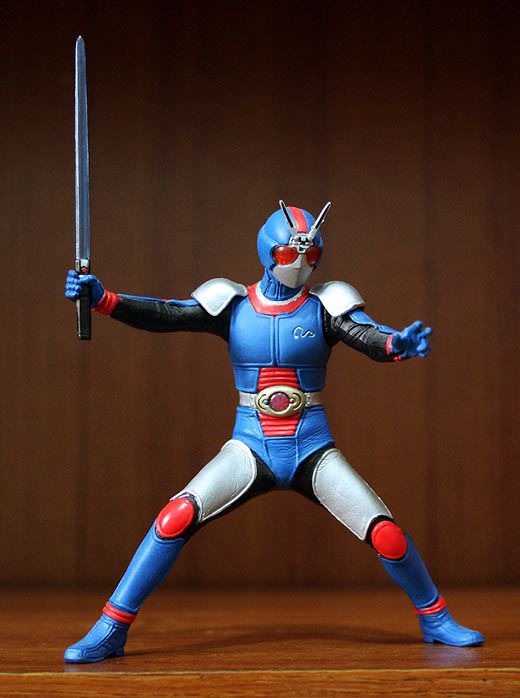 There's also some movie between showa series and heisei series. A stand alone movie which have a darker and grittier story, more realistic and gore than the seasonal series. These movies are released on the 90's after the Black RX series.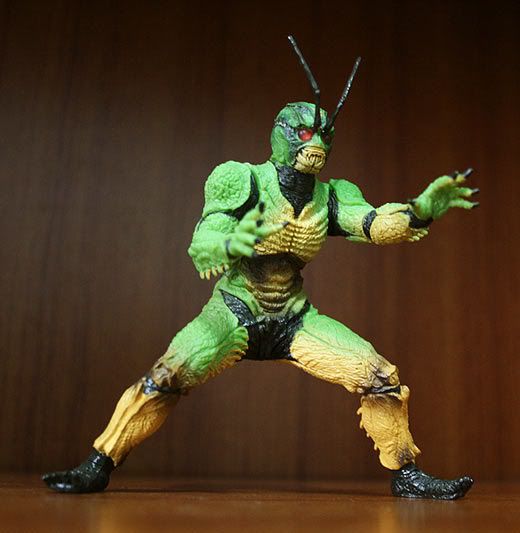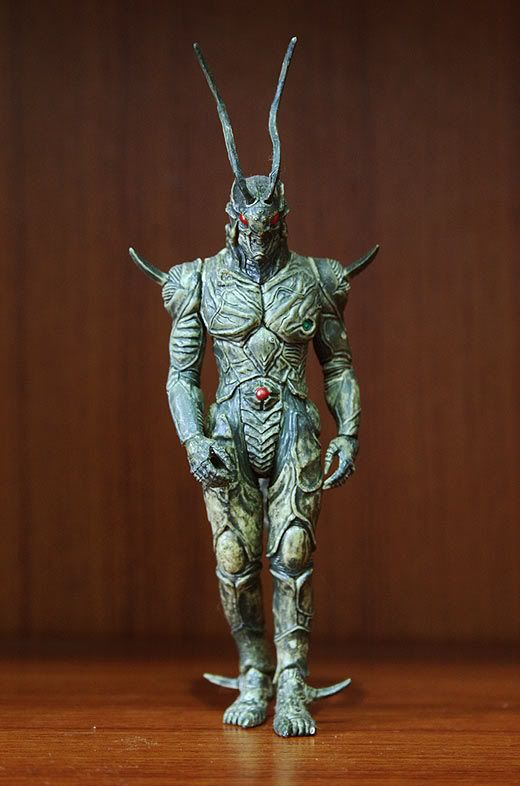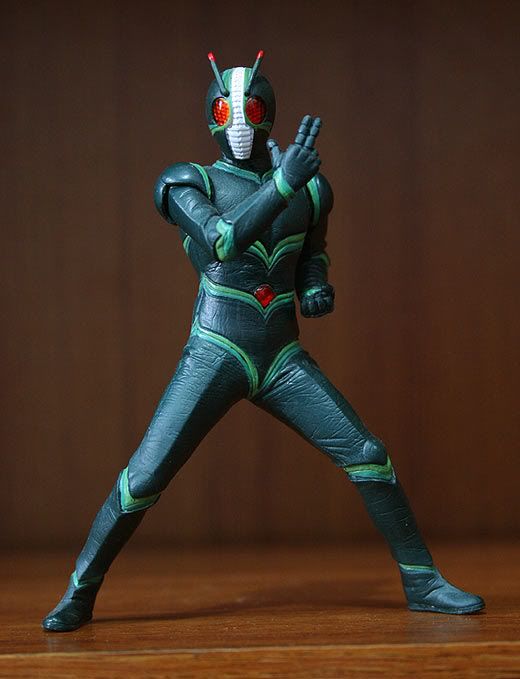 Since there's people who doesn't watch the show or not a fan of the show, i'll give you this name list of the rider (and monster) of the series. The photograph above is in chronological order, from the first rider Ichigo to the last one; an antihero rider named Another Agito from Agito series. So here's the list;
01 Takeshi Hongo / Kamen Rider #1 (本郷猛 / 仮面ライダー1号)
02 Kumo Otoko / The Man Spider (怪奇蜘蛛男)
03 Hayato Ichimonji / Kamen Rider #2 (一文字隼人 / 仮面ライダー2号)
04 Takeshi Hongo / Kamen Rider #1 (本郷猛 / 仮面ライダー1号-Sakurajima)
05 Takeshi Hongo / Kamen Rider #1 (本郷猛 / 仮面ライダー1号-shin)
06 Hayato Ichimonji / Kamen Rider #2 (一文字隼人 / 仮面ライダー2号-shin)
07 Shiro Kazami / Kamen Rider V3 (風見志郎 / 仮面ライダーV3)
08 Jōji Yūki / Riderman (結城丈二 / ライダーマン)
09 Keisuke Jin / Kamen Rider X (神敬介 / 仮面ライダーX)
10 Daisuke Yamamoto / Kamen Rider Amazon (山本大介 / 仮面ライダーアマゾン)
11 Shigeru Jō / Kamen Rider Stronger (城茂 / 仮面ライダーストロンガー)
12 Hiroshi Tsukuba / Kamen Rider (Skyrider) (筑波洋 / 仮面ライダー(スカイライダー))
13 Kazuya Oki / Kamen Rider Super 1 (沖一也 / 仮面ライダースーパー1)
14 Ryō Murasame / Kamen Rider ZX (村雨良 / 仮面ライダーZX)
15 Kotaro Minami / Kamen Rider Black (南光太郎 / 仮面ライダーBLACK)
16 Nobuhiko Akizuki / Shadow Moon (秋月信彦 / シャドームーン)
17 Kotaro Minami / Kamen Rider Black RX (南光太郎 / 仮面ライダーBLACK-RX)
18 Bio Rider (バイオライダー)
19 Robo Rider (ロボライダー)
20 Shin Kazamatsuri / Kamen Rider Shin (風祭真 / 仮面ライダーシン)
21 Masaru Aso / Kamen Rider ZO (麻生勝 / 仮面ライダーZO)
22 Doras Monsters (ドラス怪人)
23 Koji Segawa / Kamen Rider J (瀬川耕司 / 仮面ライダーJ)
24 Yuusuke Godai / Kamen Rider Kuuga (五代雄介 / 仮面ライダークウガ)
25 Shouichi Tsugami / Kamen Rider Agito (津上翔一 / 仮面ライダーアギト)
26 Kaoru Kino / Another Agito (木野薫 / アナザーアギト)