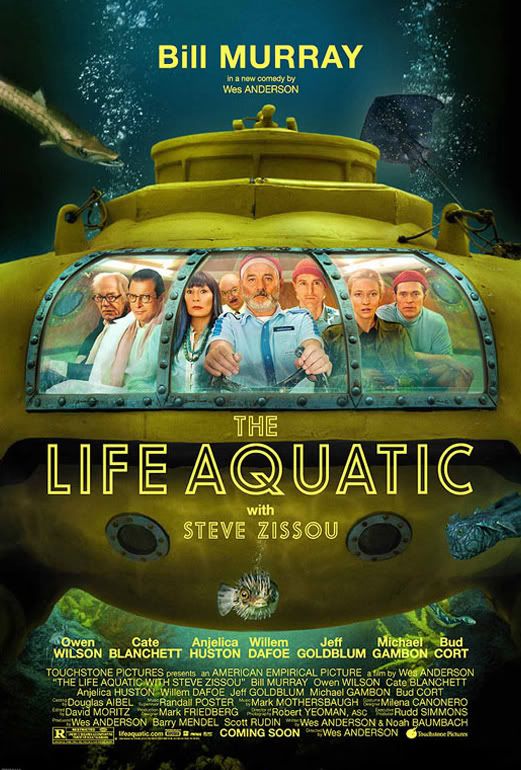 Basically it's a story about Steve Zissou who live in a boat as a marine researcher, who made a movie about his journey. I love ship, i really like the small compact bedroom inside a ship, very subtle and comfortable. I just love it on how everything in the movie is peculiarly iconic. Great location, sets, music. The straight-forwardness of the dialogue which probably won't happen in real live yet believable, even if it most likely happen in a comic. It made this movie mixed up between drama, fantasy and comedy.
Great movie, cinematography, the balance on the screen, details, phase, damn how's everything is fine in this movie. Oh yeah the uniform, blue tracksuit, orange beanie, and Zissou shoes, well i want those all. Oh including that Intern shirt. Overall it's an awesome packed other worldie comedy. But it's not for everyone i guess, some people just think this as a joke, senseless crap, but i love it anyway. Cut!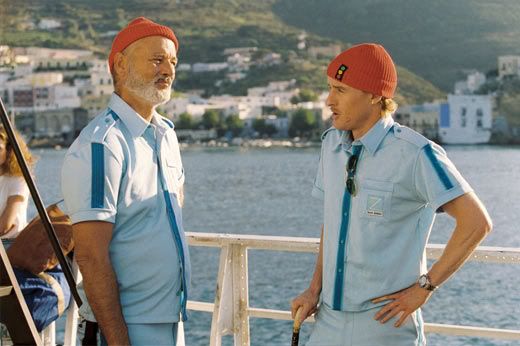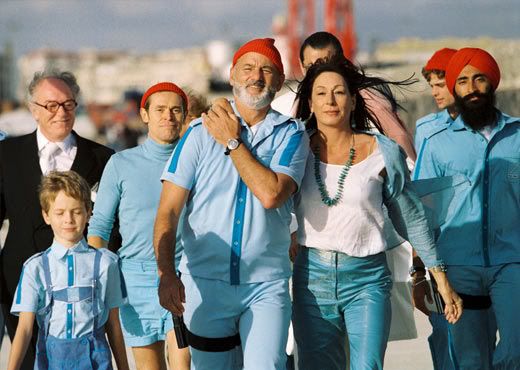 Music mostly by Mark Mothersbaugh, if you love games maybe you'll find his music familiar. It actually reminds me of The Sims music, and yes he is the composer. Also some awesome cover song of David Bowie from Seu Jorge, who also play in the movie.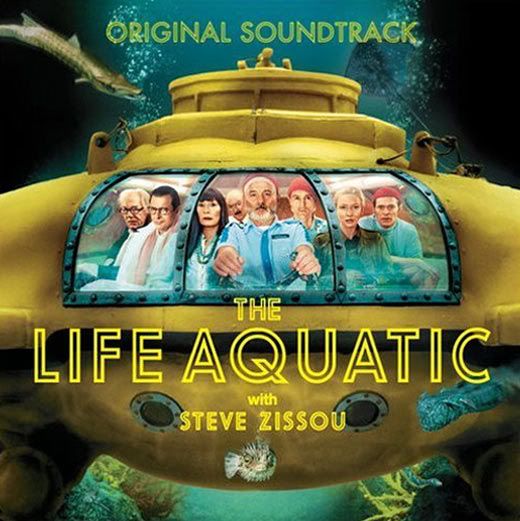 01 Sven Libaek - Shark Attack Theme
02 Mark Mothersbaugh - Loquasto International Film Festival
03 David Bowie - Life on Mars?
04 Seu Jorge - Starman
05 Mark Mothersbaugh - Let Me Tell You About My Boat
06 Seu Jorge - Rebel Rebel
07 Mark Mothersbaugh - Zissou Society Blue Star Cadets / Ned's Theme Take 1
08 Devo - Gut Feeling
09 Sven Libaek - Open Sea Theme
10 Seu Jorge - Rock & Roll Suicide
11 Ennio Morricone featuring Joan Baez - Here's To You
12 Mark Mothersbaugh - We Call Them Pirates Out Here
13 The Stooges - Search and Destroy
14 Paco de Lucía - La Niña de Puerta Oscura
15 Seu Jorge - Life on Mars?
16 Mark Mothersbaugh - Ping Island / Lightning Strike Rescue Op
17 Seu Jorge - Five Years
18 Scott Walker - 30 Century Man
19 The Zombies - The Way I Feel Inside
20 David Bowie - Queen Bitch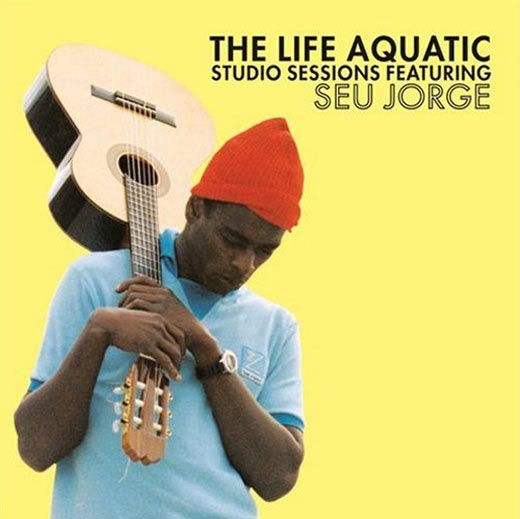 01 Rebel Rebel
02 Life on Mars?
03 Astronauta de Mármore (Starman)
04 Ziggy Stardust
05 Lady Stardust
06 Changes
07 Oh! You Pretty Things
08 Rock N' Roll Suicide
09 Suffragette City
10 Five Years
11 Queen Bitch
12 When I Live My Dream
13 Quicksand
14 Team Zissou
15 Space Oddity