Well well i bought this two mini little car, a yellow cool classic mini cooper one and a modern one, a maroon porsche cayyens.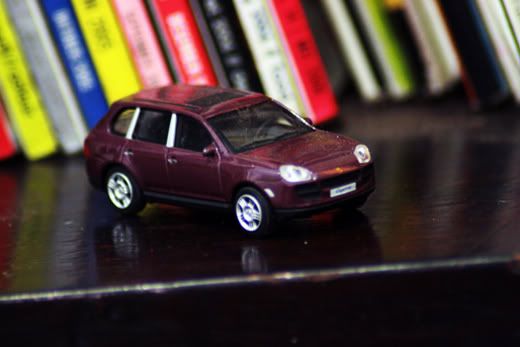 I know, i know it's childish. Because i buy this thomas train, yeaah whatever. The fanatic fans will see the laser pointer there that shouldn't be there, well this is a toy for kids, literally, because it will move and when it almost hit a wall the laser will make the train avoid the wall.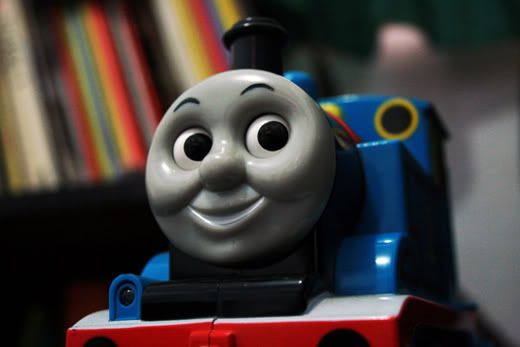 I like the show. Yeah i know it's for kindergarten, but whatever i love it, i like toys, and the color is really great. A train in the somehow british world, well yeah this is England tv series that already run since 70's some season already. Maybe if one of the fans from the old time see the pic, he will say, " Ow i don't remember Thomas has a laser pointer. Is that new on the show?" LOL Well that's it, The Blue Thomas err with a laser pointer.