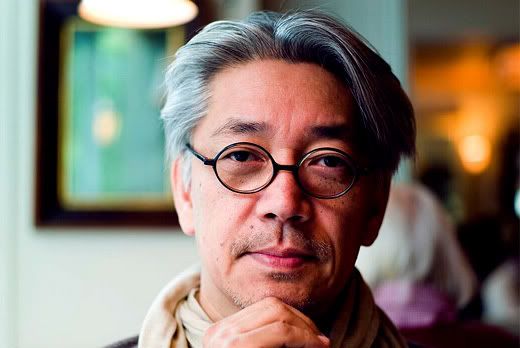 Ryuichi Sakamoto (坂本 龍一 Sakamoto Ryūichi, born January 17, 1952, Nakano, Tokyo, Japan) is a Japanese musician, composer, producer and actor. He attended the Tokyo National University of Fine Arts and Music, where he earned a B.A. in music composition and an M.A. with special emphasis on both electronic and ethnic music. Sakamoto recorded his first solo album in 1978, which included the songs «Thousand Knives» and «The End of Asia». Around the same time, Sakamoto joined the internationally successful Japanese synth J-Pop trio Yellow Magic Orchestra (YMO), along with co-founders Haruomi Hosono and Yukihiro Takahashi. The band charted a British top 20 hit with «Firecracker» in the late 1970s (and are also remembered for «Technopolis», «Behind the Mask» and «Tong Poo»), and were a seminal influence on the acid house and techno movements of the late 1980s and early 1990s.
Sakamoto has collaborated with David Sylvian on a number of singles and most of Sylvian's albums. He has also collaborated with, among others, David Byrne, Fennesz, Towa Tei and Super DJ Dmitry (from the group Deee-Lite), Thomas Dolby, Bill Laswell, Nam June Paik, Boredoms, Roddy Frame (frontman for Aztec Camera), Iggy Pop, and Caetano Veloso. Well Sakamoto's ear are really open minded, since that he play electronic music and almost like jazzy sometimes and ambient, sure he IS definetely rock for an oldman for collaborating with
Boredoms
and
Iggy Pop
, well even Boredoms and
OOIOO
are under his music label "commmons".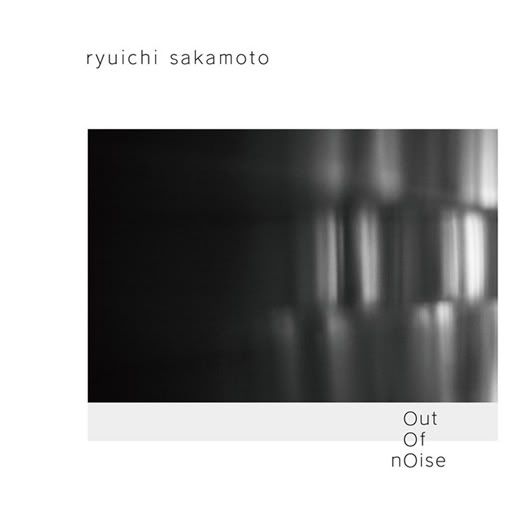 01 Hibari
02 Hwit
03 Still Life
04 In the Red
05 Tama
06 Nostalgia
07 Firewater
08 Disko
09 Ice
10 Glacier
11 To Stanford
12 Composition 0919
I LOVE this album.
Out of Noise released April 3, 2009. Out of Noise are Sakamoto's first new release in five years. This album is followed by a series of 21 live performances throughout Japan, which are recorded and distributed within 24 hours in Japan exclusively via iTunes. Worldwide distribution will follow shortly thereafter. This is the first time iTunes has embarked on a deal to deliver recordings so rapidly.
I Already listen to
YMO
it's kind of similiar with band from Germany around the same timeline
Kraftwerk
but slightly different (well not slightly). And from a tryptic movie TOKYO! the ending song of this movie is by
HASYMO
some short of reunion band of YMO after the breakup. And the last one is his collaboration with German minimal artist Carsten Nicolai, the project named
Alva Noto + Ryuichi Sakamoto
. All of it are a really good music and very recommended to listen. I can't write all about
坂本龍一
because i don't really know that much, his career span from around 70's!! untill even now damn, even if i know it all it will be too long for an article LOL. Well if you want to know more about him you can go to his website
HERE
or his
WIKI
.