It is the last month of the year, there's several festival or gig i atttend. So this is not like any of my usual post in this blog. Yeah, i'm going out! Going solo and meeting strangers, oh i meet some people i know too.
So this is the first, named RRREC fest #2, the festival were actually held for three days on 3,4,5 December. i didn't come on the 1st day because it's just some independent movie screening, instead i go to other free concert titled blues concert, but it's not actually blues concert, damn. So the 2nd festival day held in an old pub. I come too early too the pub i don't even have to pay for the entry and the bands is still rehearsing, so i go back to my car, sleeping until i heard the band play. There are 6 band played that night. Backwood Sun, 9 Maps (Hong Kong), Risky Summerbee & The Honeythief, Sigmun, The Cambodian Space Project (Cambodia), The Experience Brothers.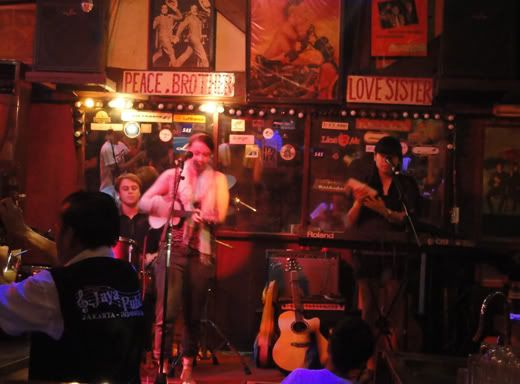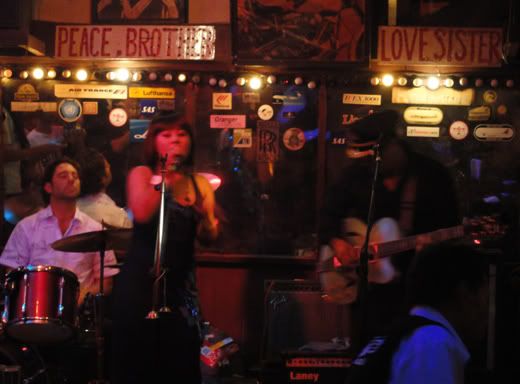 I never listen to any of the band, i like 9 Maps, Sigmun, The Cambodian Space Project. Especially The Cambodian Space Project! Their music is like mixing 60's-70's Rocknroll with traditional Cambodian music, it sound's really uuh i don't know how to describe it, psychedelic stunning wonderful great yeah yeah. Everybody in the venue are dancing, cheering, clapping on this Cambodian band, pretty much the climax that night.
I didn't take much photo or record any, only several and yeah it's bad photograph, and bad photograph is a bad photograph no excuse, but i have excuse :p I was alone, nervous, and 1/128 drunk (if it's still categorized as drunk). I also bought the festival shirt, sticker, button, got the booklet and the pub pin.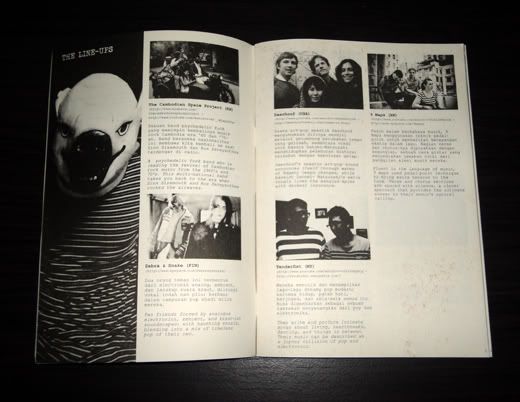 The 3rd day, there are actually 3 band venues this day. I go to the main one. 9 bands played here; The Kuda, L'Alphalpha, Risky Summerbee & The Honeythief, Hightime Rebellion, Zeke Kasheli, The Cambodian Space Project, Dikeroyok Wanita, The Experience Brothers, Deerhoof.
Well i got a chance to watch The Cambodian Space Project again and finally watch Hightime Rebellion. I come late when L'Alphalpha play, they sounds are like err Keane mixed with Sigur Rós, they played good (and boring) with a clean ending. The next band is Hightime Rebellion, a new band that looks and sounds promising. I record one of their song which is my favourite; Sail, you can watch it in this post, down there.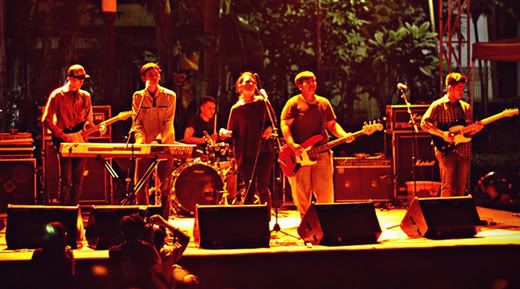 Next on stage are Zeke Kasheli. Apart from absurd lyric and theatrical costume, their music is actually boring for me, i'm not insterested, nuff said. I prefer Zeke's previous project; Zeke and The Popo. The next act is the awesome band; The Cambodian Space Project, well, like the night before, everybody fill in the space in front of the stage and dancing around together, cheering, whistle.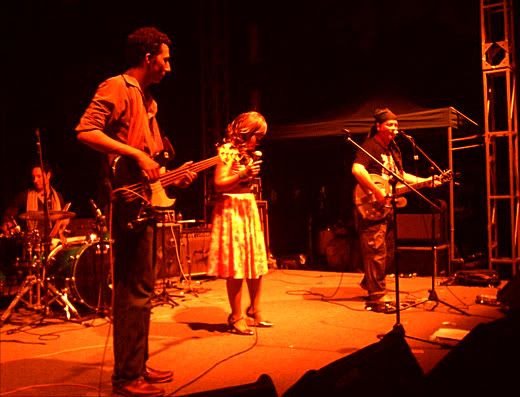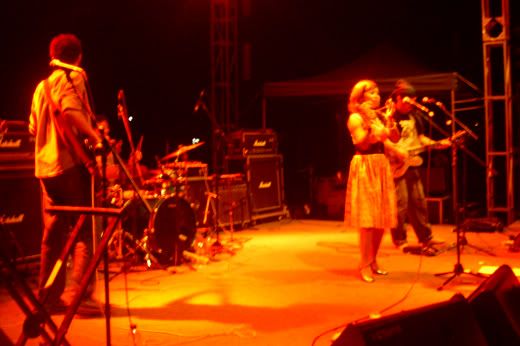 After that Dikeroyok Wanita rock the stage, i already watch them like 2 or 3 times before, well i know the vocalist Inyo, as we ever be in the event organizer and volunteer work together and at one event his band playing too, but probably he doesn't remember me if i meet him hahah. Then play again The Experience Brothers. I actually are not really into this band, but strangely their song are start to get inside my head lately.
Last band that everyone's waiting, Deerhoof, well not everyone. This noise rock experimental bla bla bla band reminds me of Melt-Banana and Battles. Pretty much enjoyable tempo for me at least and pretty good stage act. I provided the video down there, i don't record it.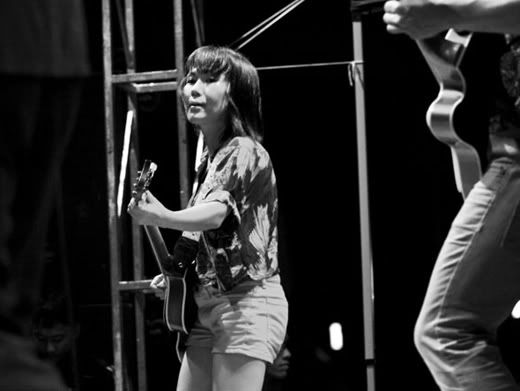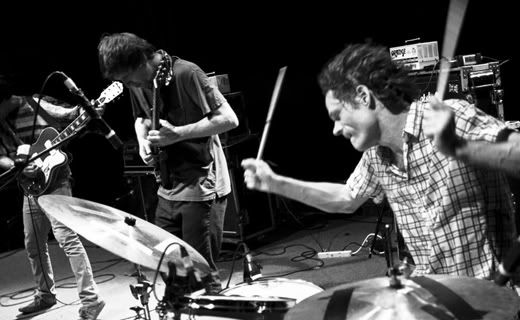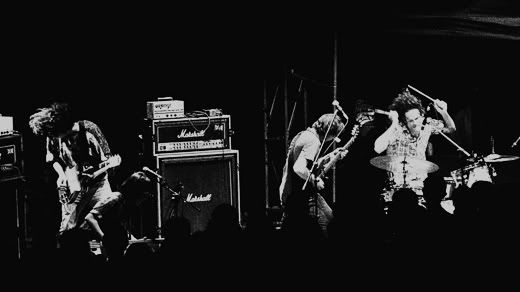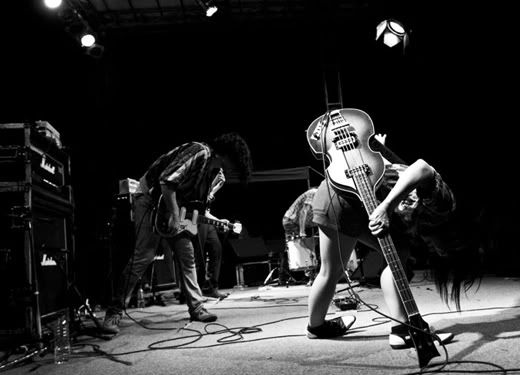 Disclaimer; 90% band photograph in this post are taken from somewhere on the web. I edit it and i link the image to the source, you just click the image to go to the source. So if you're the owner of the image and want it removed, just comment on this post.